Synthesia Ltd. – we specialize in trade and
the distribution of chemicals, inks, polymers and solvents.
We deliver materials and effective solutions for your business.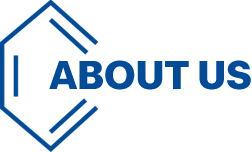 Founded in 1997 Synthesia Ltd. operates as a distributor of raw materials and consumables for the polymer and the printing industry. The company is specialized in the trade of inks, polymers and solvents.
Synthesia supply with best materials and effective solutions your business, all based on our long experience and collaboration with our partners: leading international manufacturers of raw materials for printing, chemical and polymer industries. We provide technically competent advice for your new projects and effective solutions for your current production.
Synthesia Ltd. has offices and warehouses with a total area of 60,000 square meters in Sofia, Veliko Tarnovo and Bucharest, qualified sales and technical team, own transport and logistics. Our goal is to provide competent service and supply within a maximum of 24 hours after each client request.
Our team is young and dynamic, with a commitment to everything we do. Providing high quality, good service and competitive price we cover market requirements. You can trust us!